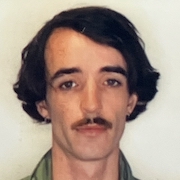 I am a first-year Ph.D. student at Cornell University. I recently graduated from the University of Washington with a math degree. At UW, I worked with Zach Tatlock and the PLSE group.
I still do, but I used to too. We're verifying an implementation of Chord, your favorite distributed hash table's favorite distributed hash table.
My last name sounds like "DEN-jis" when I say it out loud. My full name anagrams to "try heron agendas" or "drone, earn thy gas!"
News
Sep 2017: I've moved to Ithaca and begun my Ph.D. at Cornell. I'm working as a TA for CS 3410: Computer System Organization and Programming.
Jul 2017: I'll be attending the inaugural DeepSpec Summer School. If you're in Philadelphia this July, come say hello.
Jun 2017: I graduated from UW with a B.S. in math! The department gave us cute little water bottles, but I cant seem to find mine. I haven't lost the diploma.
Jan 2017: I am working as a teaching assistant for CSE 341: Programming Languages this quarter.
Jan 2016: I'm presenting "Verification of Implementations of Distributed Systems Under Churn" at CoqPL'17. See you in Paris!
Writing