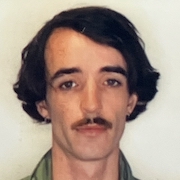 I'm a senior undergraduate studying math at the University of Washington, where I do research with Zach Tatlock in the PLSE group. Right now I'm verifying my implementation of Chord, your favorite distributed hash table's favorite distributed hash table.
My last name sounds like "DEN-jis" when I say it out loud. My full name anagrams to "try heron agendas" or "drone, earn thy gas!"
News
Jul 2017: I'll be attending the inaugural DeepSpec Summer School. If you're in Philadelphia this July, come say hello.
Jun 2017: I graduated from UW with a math degree and will be beginning a Ph.D. at Cornell in August!
Jan 2017: I am working as a teaching assistant for CSE 341: Programming Languages this quarter.
Jan 2016: I'm presenting "Verification of Implementations of Distributed Systems Under Churn" at CoqPL'17. See you in Paris!
Writing